Description
South Dakota Firefighters Association (SDFA) Fall Conference and Membership Meeting
Join us for the Annual Fall Conference. Connect with firefighters from across the State for some networking, training & professional development as well as SDFA Membership Meetings. We have some great presenters lined up. Hope to see you there!
Some of this years presenters:
Dr. David Griffin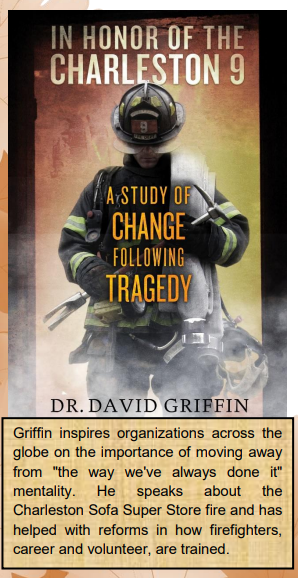 Charleston, South Carolina native, David Griffin (41) was the driver of the first engine to respond to the disastrous 2007 Sofa Super Store fire that claimed the lives of nine of his fellow firefighters. Plagued with survivor's guilt, he numbed himself with alcohol, painkillers, and blood sports so much so that it nearly cost him his life.
A turning point came in the days following a match with nationally ranked mixed-martial arts contender Houston "The Assassin" Alexander. For three days, he sat in darkness, his eyes swelled shut from the battering to his face. He asked himself how his lifestyle honored the nine who were dead.
"One can only sit around for so long and feel sorry for themselves until they have to get up and do something," Griffin said.
Now, Griffin has completed a Doctorate of Education in organizational leadership and development, training organizations across the globe on the importance of moving away from "the way we've always done it" mentality. He speaks about the Sofa Super Store fire and has helped with massive reforms in how firefighters are trained as well as how executives lead their teams. Griffin has dedicated his life to spreading the message of change to all types of organizations.
Jason Patton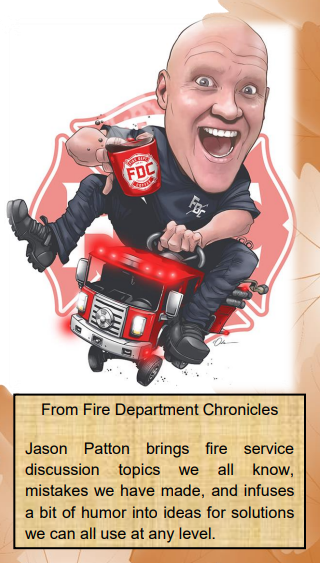 Jason Patton is a 12-year career firefighter/paramedic and creator of the video series Fire Department Chronicles which has amassed 1.4 million followers and over 150 million views. Patton is vice president of Fire Department Coffee and a board member and spokesperson for the Heroes Cup, which works with NHL teams such as the Boston Bruins and the Tampa Bay Lighting to raise money for first responders in need. He is an advocate for first responder mental health, attempting to break the stigma associated with those seeking help for mental health or substance abuse issues.